What is a Backlink?
Every serious blogger knows that backlinking is one important aspect that search engines like Google look for when ranking a site. If you want to increase your site's popularity and page rank, then read on and be informed.
First, you need to know a few things before you start building backlinks. It must be done naturally if you don't want Google to penalize you. As always, I'm making this post as simple to understand as possible, so even newbies could easily pick up and implement.
What Is A Backlink?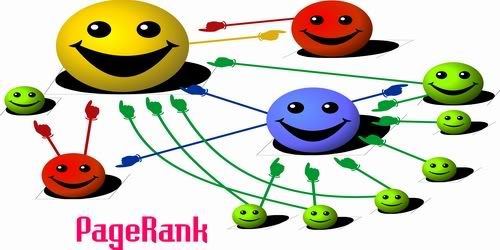 A Backlink is an inbound link from another site to your site. It is a link  that could lead other people to your site or blog thus creating traffic or probable sales.  Let's say your niche is all about "making money online", you should build backlinks of the same niche as yours. It would be pointless to have a link from a "blog design" site as this is irrelevant to your site. Remember that relevant sites will somehow drive traffic to your site when your link is clicked. People would be more interested to check you out if you share the same interests. One quality backlink is already one vote for you site. The more the better ranking you will receive.
But it isn't just about quality. The QUANTITY of backlinks that you have will determine your site's popularity and importance on the web. The PageRank number rates your site's popularity. The higher PR you get, the more popular your site will be. So you need to work on getting a lot of backlinks if you want to rank high next update.
Google refreshes page rankings every three months. The first quarter update was done last April.  New sites will have to wait 3 months to get the rankings they deserve. If  after the update you  are still ranked N/A or Zero (0),  it's either your backlinks are not enough to get you a rank or you have linked to irrelevant or bad sites. You have another 3 months to build links the right way. Try and accumulate more backlinks as you can before the next release of Google's quarterly update.
Backlink building is free and easy to do but you have to constantly work on it. I say again, do it NATURALLY. That means you don't get involved with sites that promises you a thousand backlinks for a price. This can hurt your site's rankings. It can't be done overnight and you have to do some leg work if you want to make it right.
Create high quality contents as this is also important in order to rank high. As much as possible, build links with sites with high PageRank numbers but keep in mind that it has to be related or closely matching your niche or else you just wasted your time.
Remember, backlinks will drive traffic to your site. Make sure you are linked with the good  sites and not related to "bad neighborhood" sites.
---
---