My Oldest Photo
You might be wondering why I'm blogging about an old photo of mine which is supposed to be hidden deep in the trunk and should have left it stay hidden,lol..
For those bloggers who don't know yet, Abe Olandres aka Yugatech is having a contest for the "oldest photo you can get with you in it". The grand price is a 14 – mega pixel GE X5 digital camera and several consolation prices.
Now, this is awesome! I still have some photos shot circa 1970's. But then, once I post this, I better get ready and face the mocking of my friends once they see my photos,lol.. OMG! This post will be read by my friends in Facebook! Oh gosh, I can hear them laughing now *LOL*
I've selected two but decided on this one. Of course, I have to be cute in it,lol.. Look but don't laugh, just giggle…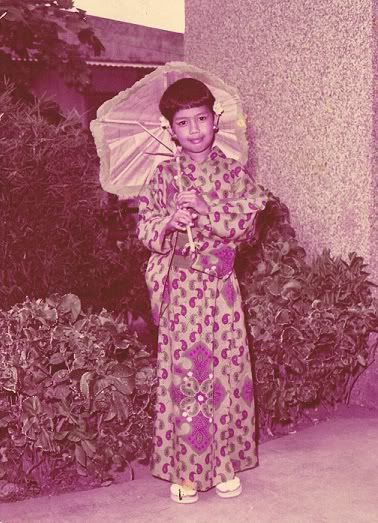 This was taken by my sister (I think) before the parade started at the United Nations Day celebration in Juan Sumulong Elementary School, Pasay City. I think I was in 4th grade, year 1979. I always get picked in school activities and this was  just one of those days that I get to show off,lol..
For more info on this contest, visit Yugatech.  Thanks also for i-DigiWorld for sponsoring this wonderful contest.
---
---