Adgitize September Payment
I'm late in posting this,lol.. I actually forgot and only remembered when I withdrew my Paypal money a few days ago.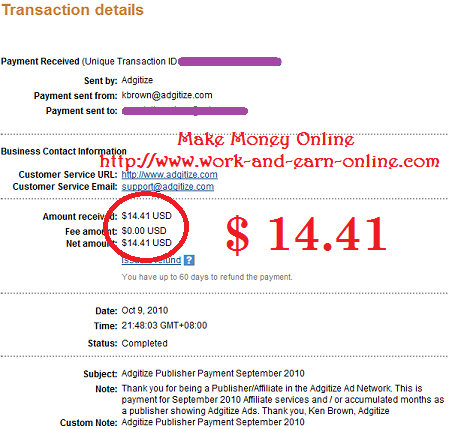 As you can see, I only earned back the $14 that I have invested in September. I wasn't that active last month, my fault.. So, basically, I only earned $.41..Wow!
The only consolation was I advertised for free and gained a lot of traffic for this site! The Adgitize Special Summer Promotion is still on. If you want to more about it, read my post about Adgitize Extends Summer Promotion.  If you're looking on how to increase traffic and lower down your Alexa rankings, you may want to read how Adgitize can increase your blog's traffic.
Better yet, why don't  you join us? Advertise your blogs and earn some profit on the way. Just click the banner below to go to the site.
---
---