Blogsvertise Payment (15USD)
My second Payment from Blogsvertise for just one article. God is really showering me with so many blessings these days because He knows I need moohlah,lol.. Thank you, Lord!
Anyway, here's my payment proof: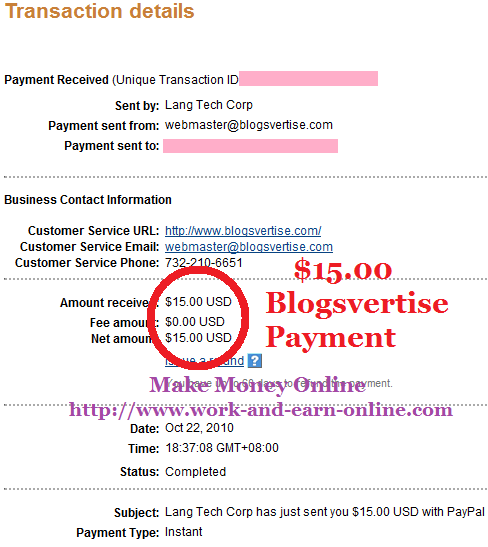 Some bloggers told me that nowadays they rarely get any opportunities at Blogsvertise. I guess, it's true because it's been a month now and I still don't have a new opp. This is the highest payment I got (so far) for one single post. I hope I'd get more next month.
Thank you, Blogsvertise!
---
---