Glittery Christmas Cards

Christmas Season is fast approaching! As early as now, some people have already started their pre-Christmas shopping. It's only October, I know, but it isn't bad to start picking out items for your families and friends.
I haven't started mine yet, still saving,lol.. Also, I'm that kind of person who wants to shop during Mega sales, bargains, bazaars and haggle as much as I'm allowed. Pre-Christmas shopping isn't my thing coz most items are still in their regular prices or if there's a discount, not much compared to buying during the season.
Yesterday, we went out to treat the kids for some fun, where else, Time Zone! While the kids were playing and hubby was shooting some hoops, I decided to window shop. Wanted to get some ideas to put on my Christmas list. Anyway, I was drawn inside National Bookstore so I looked for educational books for my 3 year old and some art or joke books for my eldest. I found 2 books that they'd surely enjoy and appreciate, but I'm not gonna show it here, maybe another post,lol.
While looking for the books, my attention was caught by this beautiful Christmas Cards. Well, the design and purplish color waved at me so I hurriedly looked and checked. I'm a sucker for anything purple and besides it's so cute and glittery!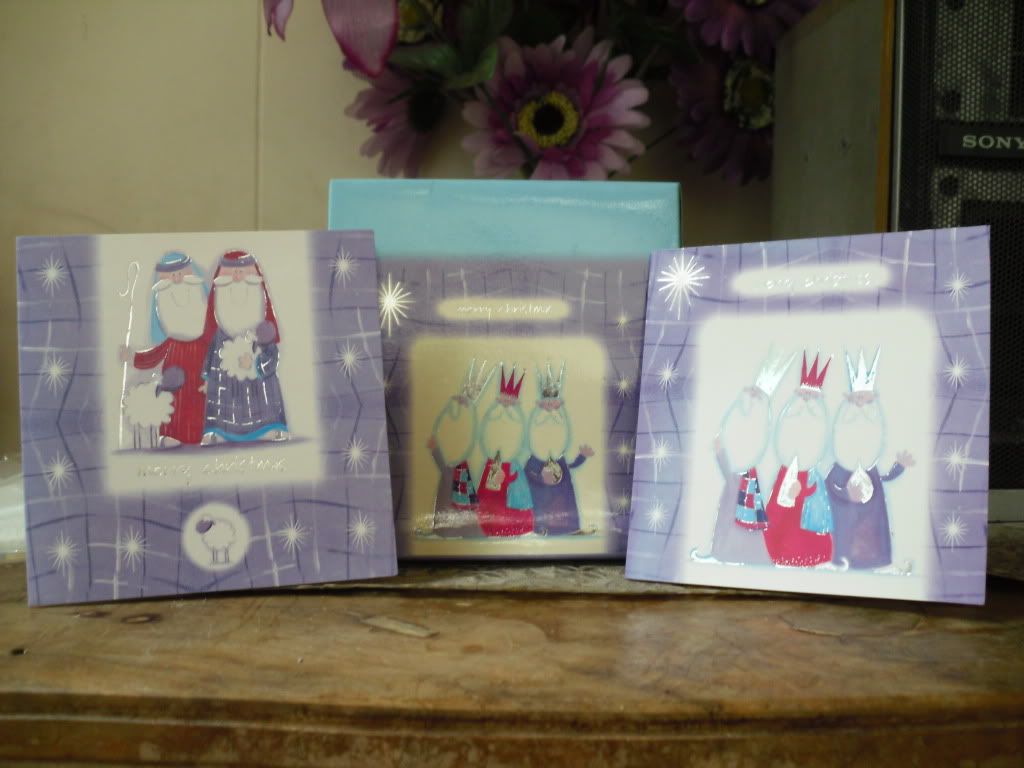 I decided to buy it for only Php100 or approximately $2.50. There are 25 cute cards inside the box, with 2 sets of designs and envelopes. The regular price was Php350 ($8.50) and I don't know why it's on sale,lol.
I bought it because usually in December, there are adult carolers (choirs) and on Christmas Day, there will be some unannounced visitors, my long lost godchildren (lol). I'd rather give out this cards and inside, I will insert some bills. Much better than using a common envelope. Anyway, it's Christmas time. Share some LOVE.
Did you start your Christmas shopping already? Or would you prefer to wait for the Christmas sale season?

---
---