Priceless Family Heirloom

I was told that my grandma fancied collecting furniture and jewelries during her time. When she died, all were divided among her children. Some of the items that my Dad inherited are jewelries which were given to all 4 children. Those jewelries are still in our possession because we plan on handing it down to the next generation.
One of the special piece of heirloom that we still have is the antique Dining Table and Dining Room Chairs. We don't use it everyday, only if there's a special occasion. My family loves eating in front of the television, so we have a small table just for that purpose.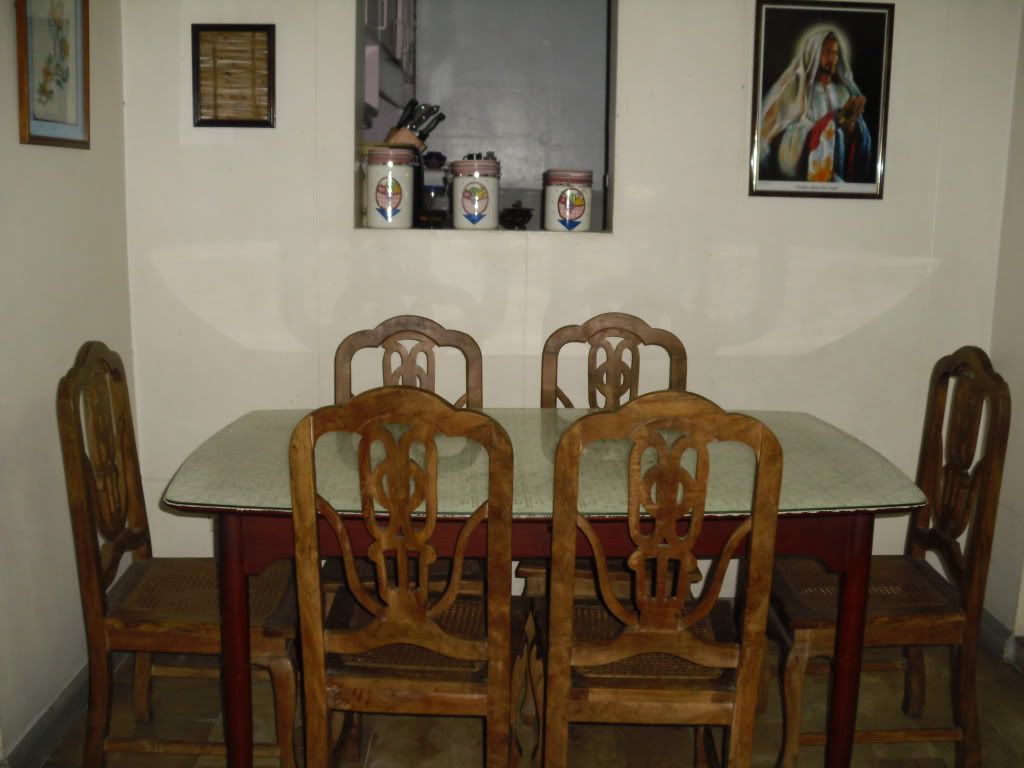 I don't actually know what kind of wood it's made of, but it's been with us since late 1940's. I remember this same dining table and chairs, when I was small in our ancestral house in Pasay City. When my eldest sister got married, she brought it to her new home. Now, that her whole family is in US, it was handed down to me.
As I have stated in my other posts, most of the furniture in our house are antique and wooden hand me downs. I am tasked to take good care of it all and hand it over to the next generation. At least, my sons wouldn't spend too much in buying furniture for their future house,lol.
What heirlooms were handed down to you? Do you still have it? How do you take care of it?
---
---