Adgitize Payment for October
I'm a little disappointed with my earnings in Adgitize this October. Well, it's my fault because I wasn't really that active last month due to several online jobs that I did, which fortunately paid me large amounts.
What happened was I didn't earn the usual points every day because I wasn't able to post on my blogs regularly which makes up to 100 points. I also wasn't able to surf 51 blogs everyday so I lost the points there too. I was also a no show in the forum which I usually frequent.
Anyway, I invested $14 for advertisement and sadly, I didn't gain back my investment but only short of a few cents. I hope this month it would be profitable for me.
Here's my recent payment from Adgitize: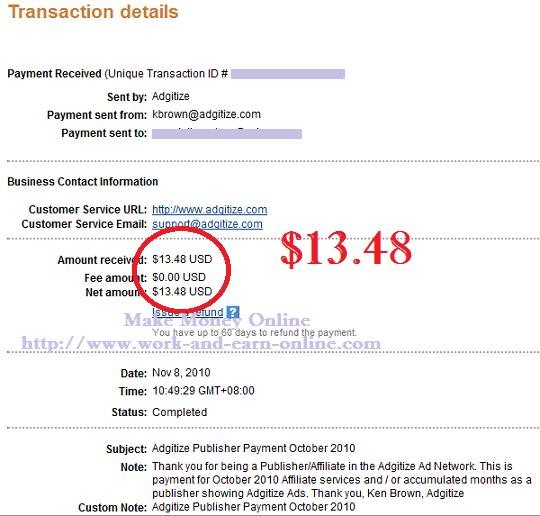 If you want to join us on Adgitize, you may visit the site by clicking HERE.
---
---