Videos That Will Last A Lifetime

I haven't watched television for a few weeks now. I missed several series of Glee and my fave Teleseryes (TV Series) specially Imortal because most of my online projects are due in a few days after it was assigned to me. I actually work in the living room and even when the tv is on more so if my favorite tv shows are on, I can't hardly understand it because I need to concentrate on what I'm doing.
The only hope I have is when I ask my eldest son to tell me what happened and luckily he is a very good story teller to the last detail. At least this way, I am still updated,lol..
But the thing is, I wanted to see Angel and Lloydie kiss and make up. For those of you who doesn't get it, I'm talking about Imortal,lol.. I was really sad because once again I missed it!
In my effort to not miss a single episode from now on, I decided to look for a media hard drive so I can save any videos or in this case episodes and be able to watch it when I have the time.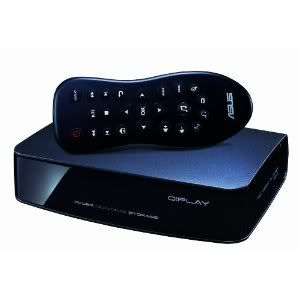 Imortal has been promoting iwanttv or something like that. Wherein you can watch again all the episodes that they have already aired. In fact there are several tv series from Abs-Cbn that you can already download and watch.
You can also use this to save your own personal videos like family gatherings or special occasions. At least you have another copy stashed away in a safe place in case your computer conk on you.
I hope I can get some discounts if ever I find one of these media hard drives because so far, I've been seeing prices that are way to expensive for me,lol..
What do you use to save your videos aside from having it copied in a dvd?

---
---