Virtual Assistant Seminar by Jomar Hilario
December 21st marked the start of a new stage in my being a Virtual Assistant. I attended a seminar conducted by none other than Mr. Jomar Hilario at Rosewood Pointe in Taguig, Philippines.
But before I give you the details of the seminar, I'd like you to read below a little about Mr. Jomar Hilario.

Who is Jomar Hilario?
He teaches internet marketing based on personal experience at http://www.jomarhilario.com

Filipino internet marketer, workshop speaker who's known to be the Tim Ferriss (of 4 hour workweek fame) of the Philippines for his early work with internet marketing technologies and virtual assistants to increase both his free time and productivity.

His first attempt at online marketing, enabled him to invite 5000 people to attend a concert in Araneta in 30 days. His second "try" got him 10,000 people generating 2Million pesos in 30 days.

He is also powerful advocate of helping others gain semi-passive income from the Internet online or offline and for businesses to effectively get clients online.

He is also one of the very few Filipino Internet Marketers who has his own online membership site -where he teaches online marketing to people abroad.
You can view/read his whole profile on http://www.facebook.com/jomarhilario

.

If you are interested to know more about how to become successful online as a Virtual Assistant, check out his websites below:
Learn how to be an Online Entrepreneur:    http://www.bit.ly/getamentor
Learn how to work from home as a Virtual Assistant:     http://homeworker.jomarhilario.com/
Ok on to a few details about the seminar ..
It was an eye opener for all of us, even for me who has been doing VA projects for about 4 months now. Actually, I was the only VA present in that particular seminar. All of the other attendees haven't tried (I think) being a full blast VA but already heard about it.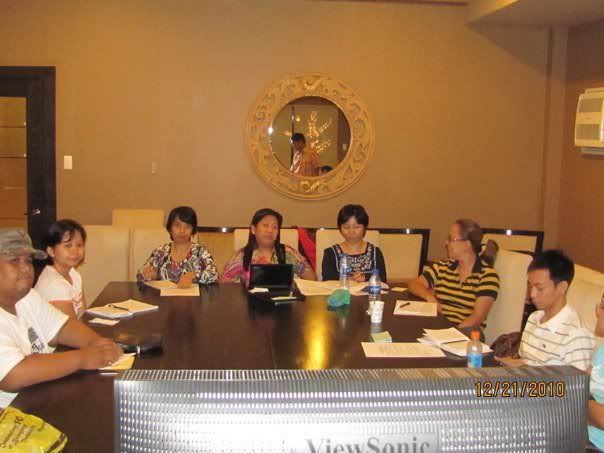 The lessons were all about being a Virtual Assistant. Definitions, tools, positive and negative aspects of being one and many more. You have to attend the seminar on January 29th to know more because I can't reveal it all here. You can check out the next seminar at –  http://www.bit.ly/manilava.
It was a successful seminar. Lots of questions were asked and answered. Lessons were highly informative and freebie tips were shared. The whole room were alive and buzzing, all eyes and ears were at Mr. Hilario and on those who are sharing their knowledge.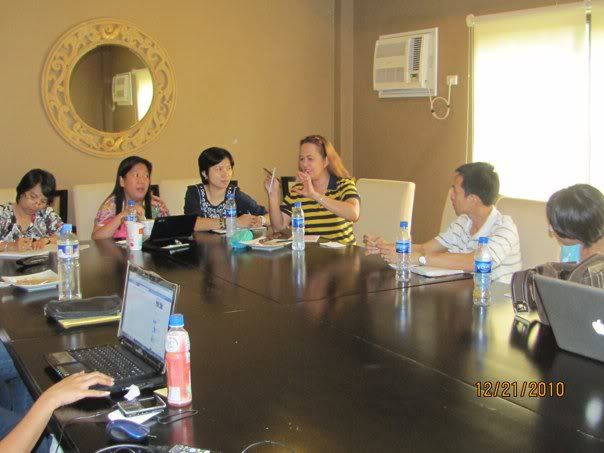 Me, sharing what I know..
I am so happy to find a mentor in Mr. Jomar Hilario. He is very accommodating and you can relax during the seminar because he ain't that strict. But you have to listen to learn the trade and speak when you have something to say.
We were each given our assignments to be submitted 2 months after the seminar/training. We need to get high grades, just like in school, so the future employers will hire us. I can't divulge it here, but those assignments will bring me to a higher level in the Virtual Assistant world! So, I'm excited and scared.. but I know I can do it!
If you want to earn online, this is the proper way to do it.. Be armed and get ready, coz after the seminar, you'll enter another world where competition is tough but hard work and diligence pays.. and in $$$$.. 🙂
**All photos courtesy of Mr. Jomar Hilario** (Thank you!)
---
---