InPostLinks Payment for January and February 2011

It's been weeks since I last posted a payment proof so I'm updating now.
Most of you are aware that this blog is monetized by different online opportunities. One of them is InPostLinks. Though this site pays much lower than the other paid opportunities I get, it will still add to my total earnings for each month. There are a lot of paid search marketing, all you have to do is Google it and try some to familiarize yourself.
Now, if you have a blog approved by IPL, you can get at least 4 posts in a day. Price ranging from $.50 to $15 or more, well it depends on your blog's Page Rank and categories. There are other requirements so I suggest you look it up and see if your blogs meet the minimum prerequisites. If you have more than 1 blog and it passed, then do the math on how much you can received for just 1 day.
Whenever I don't have that much tasks and I'm not that busy with my full time online job, I do get the day's allowed links for my 2 blogs. At least, I can also use it as filler posts.
Okay, below are my earnings for the month of January – February 2011. I wasn't that active because there were other projects that paid me a lot more than what IPL can offer me. Note, that I had the whole transactions on a screen shot because it would be too crazy to post the payments one by one.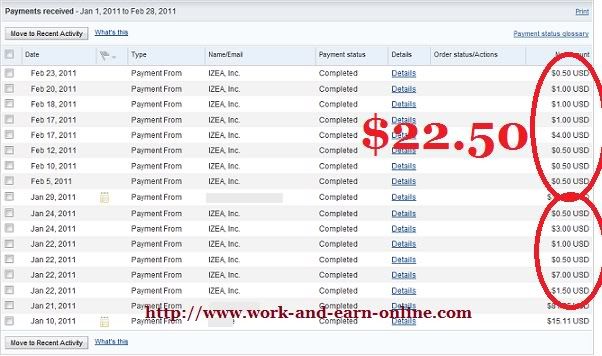 ---
---