Google PageRank Update: Massive Decrease in Rankings
Quick Update
It's been days now that a rumor is circulating in the SEO World that a Google PageRank Update is in the air. A lot of people posted their sentiments in the webmaster forum about massive changes and I read some from the SEO sites I'm a member of. It's been more than 3 months since the last major update so maybe Google is cooking up something.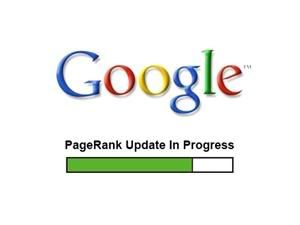 After the Panda Update, many sites reported a decrease in PRs and dropped positions in search results. Those sites with low quality contents and doing massive submissions in article directories were penalized.
As of this date, all my blogs lost their PRs but it's not just me, so I'm not worried. Heck, even ProBlogger and SEOMoz ( as per my toolbar and checker) lost their ranks. If you wanna check your PR, just go to prchecker.info.
If I were you don't panic and just get back to what you normally do. Let's wait a few days hoping this will settle down. I'm praying that in the next update, my ranks increased. Yah, some of you doesn't care about PageRanks, but for someone like me who earns thru my blogs' PRs, this really matters to me.
Anyway, let's hope for the best. 🙂
---
---