Another Fast and Easy Way to Send Your Resume

As any seasoned job hunter can tell you, almost every place of business wants an application from you, but they also want to see your résumé. With the advent of the Internet, pounding the pavement is no longer the necessary evil it was. Online job searches provide another fast and easy way for you to apply for jobs today.
The Internet revolutionizes everything it touches, and job searching is no different. Now you can send your résumé and application to potential employers in a variety and fast and easy ways.
Internet Fax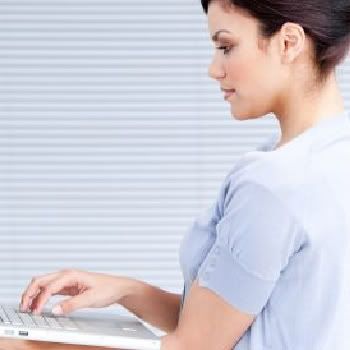 Image via Flickr
Fax machines were quickly relegated to the trash heap of "post-80s but pre-Internet" technology, when in fact, fax machines have evolved into a useful part of everyday business. With Internet faxing, businesspeople can do business easier and for much less.
Internet faxing allows you to convert documents to TIFF or JPEG and email them to the intended recipients. There are many email fax services that operate in this manner, allowing you to fax official documents such as transcripts or signed documents.
Further, Internet faxing is an excellent choice when you are applying to far-away jobs, such as international businesses. This way of sending resumes shows your future employer that you are comfortable with technology and doing business in today's world.
Uploading Resumes 
Internet applications offer another fast and easy way to send your résumé. Almost every company has an online application process that lets you input your personal information, job experience and references; and then also gives you the option of uploading extra documents, such as a cover letter and/or resume.
Uploading both of these documents gives you a leg up on the competition. It shows those reviewing applications that you really want the job—you went through the trouble of filling out the application (all the information you put in is already on your résumé) and you still uploaded your résumé and wrote out a cover letter explaining why you want the job and why you would be great at it.
Hey, that's a pretty impressive applicant!
When All Else Fails
Bringing your résumé into a business by hand can be a gamble. Sometimes, it is seen as a mark of your face-to-face business sense and shows that you are for real. Often times though, the people, who need to see your résumé, aren't even located at the business. In these situations, bringing your résumé in will just earn you a suggestion to go apply online, and you leave with egg on your face. While this might work, it's safer to stick to the Internet.
Whether you fax your résumé over the Internet, upload it through a business' website, or walk in the front door and hand it to them, the important thing is getting it to them. A resume shows what an intelligent and accomplished person you are, and that's a big part of landing any job.

---
---