Free and Low-Cost Alternatives to Costly Modern Technology

A business that knows how to cut costs and maximize savings is a business that's bound to compete and stay relevant in a dog-eats-dog marketplace. And while technology is an essential piece of the success pie, it doesn't have to be costly. Costly is for those that can afford to throw money away, but for those that can't, there are free and low-cost alternatives available online. Take these three online services for example:
1. Bitrix24.com
Efficiency, streamlined communications, immediate ROIC (return on invested capital) – by-products of technology at its best. No wonder, corporate intranets and CRMs are widely in use, especially among big businesses. But for the small business owner and the financially-constrained startupper, implementation of these costly tools can be a dream killer.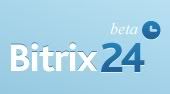 Bitrix24.com is a social enterprise application that's 100% free for small companies, defined as companies with a maximum of 12 employees. Bitrix24 is your one-stop workspace aggregating disparate work tools such as free CRM, free workforce management, free file sharing, free social collaboration, free calendar and activity planner, just to give you a few examples. Plus, the application is cloud-based (no installation necessary) and can be accessed virtually anywhere using your smartphone or a web browser, allowing you to take your workstation with you anywhere you go. For unlimited user use, upgrade is set at $99 a month.
2. JetRadar.com
With the influx of ticket brokers that do business online and low-cost airlines, air travel has significantly become cheaper. But along with this awesome innovation is the very intense competition, forcing some airlines to shut down. To stay afloat, those that are still in business had been forced to confine their deals into their own sites and other third-party sites they have exclusive contracts with. This results in the would-be traveler hopping from website to website to find the airfare deal he's looking for – pretty taxing, not to mention, requires a great deal of time.

JetRadar.com is a comprehensive search engine that methodically searches for the best and cheapest airfares via 700+ airlines sites, hundreds of ticket and flight sites and makes the data available for public use in a single website. This, then, allows for dramatic time and energy conservation that is better spent with more productive endeavors. JetRadar hopes to become the search engine of choice for everything related to airfare.
Finding the best name for a business, domain for a website or a slogan to match is an exercise that's easier said than done. Unique, catchy, differentiated, relevant, easy-to-pronounce – these are the qualities of a winning name/brand. Branding agencies understand this, but they can cost you a lot if you choose to hire their services.
PickyDomains.com is an online crowdsourcing platform that assists individuals and businesses in coming up with relevant and catchy domains, names (for a business or otherwise) and slogans. PickyDomains, established in 2007 and the first of its kind, has a strong crowd count of over 50,000 registered namers from all across the globe. To start receiving suggestions from this diverse group, register as a client, make an upfront payment of $50 if it's a name or domain you need (a slogan costs $75) and set your naming guidelines. And guess what, if none of the suggestions fits your parameters, you get a refund.

---
---