Family-Friendly Home Decor

Outfitting the nursery is a delightful part of anticipating the new arrival – so many choices and so many darling ways to create a warm and nurturing space for your bundle of joy. When choosing items such as nursery furnishings and bedding it can be easy to get swept up in the fantasy of a picture-perfect room but it is important to factor in practical considerations – baby bedding which needs to be dry cleaned is simply not a good idea.
Try to think ahead when planning the nursery, especially if over time it will become your child's bedroom. Cute nursery wall sconces may seem sweet but when your child gets a bit older they will look dated and too juvenile. If you'd like a charming nursery lamp, limit your selection to a table or floor lamp which can be easily replaced when the time is right. Many baby cribs are convertible and designed to grow with your child by changing into a toddler bed or a twin bed or even a chair or settee. If you have purchased matching furniture such as a dresser or nightstand these can represent a very wise long term investment.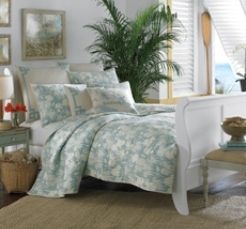 Have some fun with textiles as they are easier to replace than hard goods – a cute area rug or window panel can liven up the nursery yet is easy to replace as your child grows. When it comes to baby bedding you can never have too much – experts recommend three sets, with one set on the crib, one set in the wash and one set at the ready but savvy parents know that by having extra crib sheets on hand there is less chance of being forced to do an emergency load of laundry.

---
---