At What Age Should you Take Out Life Insurance?

If you are like many others, you may have heard that buying life insurance earlier in life is more affordable. However, when you are younger in years and in excellent health, your own mortality is often out of mind. You may think about life insurance from time to time, but you may consider delaying the purchase of life insurance until later in life. The fact is, however, that you should purchase life insurance at the earliest opportunity, and there are several good reasons for this.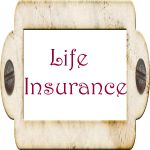 Accidental Death
If you are young and healthy, it may very well be true that you will have many more years or even decades of life in front of you. Unfortunately, though, accidents can and do happen to people all of the time. Your current level of health may indicate that you have decades of life in front of you, but accidents happen to people regardless of age or health.
Pre-Existing Health Conditions
Life insurance policies generally contain a clause that states death benefits will not be provided if you pass due to conditions that were pre-existing prior to the purchase of the life insurance policy. Many symptoms of conditions resulting in death can have symptoms that are easily overlooked for months or years before you become seriously ill. Conditions like cancer, heart failure and more may be more rare in younger adults, but they can and do develop in people of all ages. Buying life insurance while you are healthy rather than after you are sick is key to ensuring your loved ones are well cared for.
Financial Security for Loved Ones
Everyone will pass away at some point, and some people will pass away at a far younger age than others. For most people, the time of their death is an uncertainty. Your death may create financial hardship on a number of people. This may include your spouse, your kids, your parents and others. Who will take care of your loved ones if you do pass away? You do not want to leave their financial security to chance. Life insurance enables you to plan for their financial security.
Lower Cost
A final point to consider when determining when to purchase life insurance is the cost. Life insurance comparison should be carried out on the various plans available. Rates are generally determined by three factors. These factors are your gender, your age and your health. Buying life insurance in your younger years and while still healthy can result in the most affordable premium possible. Rates increase with age incrementally with each birthday you have, so you should consider applying for life insurance before your next birthday to lock in lower rates. Rates typically are locked in throughout the life of the policy.
Nobody wants to think about the inevitable, but the fact is that death will indeed happen to you at some point. Death may not occur for many long, happy and healthy years, but there is simply no way of knowing that for certain. Life insurance provides you with a financial plan to support and care for loved ones after your death, and it should be purchased by all adults as early in life as possible.
---
---