Making Great Choices Towards Your Future
Life is not easy, as well as making choices towards one's future. It's not enough that you're well educated, have money stashed in the bank, your future has not been written yet, that's why it's important to invest in a life insurance.
The process of making a decision may take hours or even days due to the numerous factors that have to be considered. Much like in purchasing a car. You have to make sure that the car suits your needs. This decision comes with a lot of accompanying questions such as: Do I need it for the city or for long drives? What is the vehicle's rating when it comes to safety? How long is the warranty?
A smart tip would be to research the car that you need beforehand. Consider your current style of living and how a new car investment will add value to your life like ease of going to work or luxury of having your own wheels to take your family for a road trip or an accessible automobile for when emergency strikes. Looking at specifications such as the car's gas consumption, carrying capacity, and the safety and insurance coverage of the car that you want to purchase. Your choice of car will definitely have a huge impact for your future. With this smart tip, you can enjoy a smarter road trip ahead!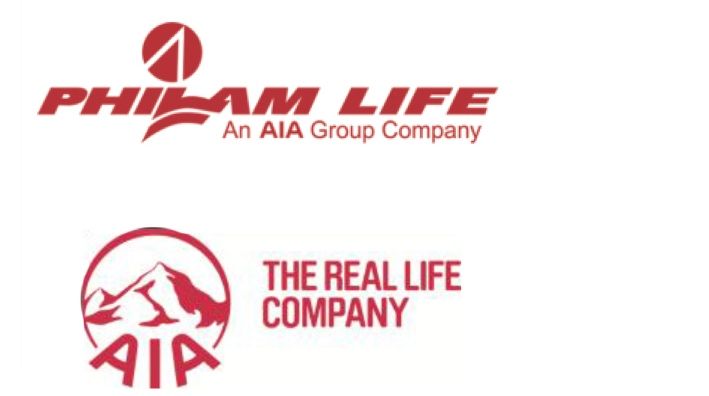 Considerations about safety and security aren't just for purchasing a vehicle but it goes beyond major decisions in life. But, similar with the keen manner of choosing the car that suits you best, another smart choice is to have a smart plan that would protect your family in the future, because people need protection for unexpected events that may happen. By adopting the same process of decision making in car investment, determining how you can secure your life and your loved ones will be very easy especially now that Philam Life has a plan called Life Smart, which ensures not only your protection but your family's as well.
Life Smart provides guaranteed life insurance coverage with accident and terminal illness benefits. If you pass away within the next 20 years, your family gets a guaranteed cash benefit. If it is due to an accident, the guaranteed amount doubles. This feature will ensure that your family will be taken care of.
In the event that you get diagnosed with a terminal illness, your life insurance coverage will be given to you in advance.
Moreover, if you continue your plan for 20 years and your coverage ends, all of your payments will be returned to you. You can also receive a cash bonus through yearly dividends and a loyalty bonus.
Smart choices lead to smarter outcomes. Real life is full of choices. There's no guarantee you'll always make the right ones. But you can make the smart choice by protecting yourself no matter what. Get Life Smart.
For more information on Life Smart and Philam Life please visit www.philamlife.com
About Philam Life
The Philippine American Life and General Insurance Company (Philam Life) is the country's premier life insurance company. Established on 21 June 1947, Philam Life has earned the trust of customers for its financial strength, strong brand name, and ability to deliver on its promises.
Philam Life has PHP236.4 billion in total assets as of 31 December 2015 and has delivered timely payouts of over PHP10 billion in education benefits (2004-2015) and over PHP131 billion in insurance benefits (1950-2015), while serving close to 700,000 individual policyholders and over 2 million insured group members.
Philam Life understands the real life needs of its customers and provides the right plans and the right solutions including life protection, health insurance, savings, education, retirement, investment, group and credit life insurance. It also offers bancassurance and fund management products and services through its subsidiaries – BPI Philam Life Assurance Company (BPI-Philam) and Philam Asset Management Inc. (PAMI).
Philam Life is a member of AIA Group Limited, the largest independent publicly listed pan-Asian life insurance group.
About AIA
AIA Group Limited and its subsidiaries (collectively "AIA" or the "Group") comprise the largest independent publicly listed pan-Asian life insurance group. It has a presence in 18 markets in Asia-Pacific – wholly-owned branches and subsidiaries in Hong Kong, Thailand, Singapore, Malaysia, China, Korea, the Philippines, Australia, Indonesia, Taiwan, Vietnam, New Zealand, Macau, Brunei, a 97 per cent subsidiary in Sri Lanka, a 49 per cent joint venture in India and a representative office in Myanmar and Cambodia.
The business that is now AIA was first established in Shanghai almost a century ago. It is a market leader in the Asia-Pacific region (ex-Japan) based on life insurance premiums and holds leading positions across the majority of its markets. It had total assets of US$168 billion as of 30 November 2015.
AIA meets the long-term savings and protection needs of individuals by offering a range of products and services including life insurance, accident and health insurance and savings plans. The Group also provides employee benefits, credit life and pension services to corporate clients. Through an extensive network of agents, partners and employees across Asia-Pacific, AIA serves the holders of more than 29 million individual policies and over 16 million participating members of group insurance schemes.
AIA Group Limited is listed on the Main Board of The Stock Exchange of Hong Kong Limited under the stock code "1299" with American Depositary Receipts (Level 1) traded on the over-the-counter market (ticker symbol: "AAGIY").
---
---